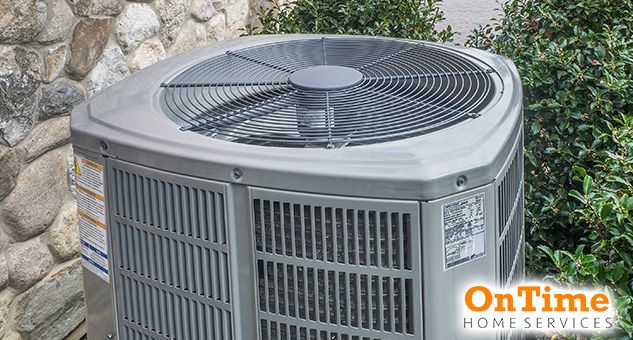 You since your HVAC system heats and cools the inside of your home, you might not think about the unit stationed outside your walls too often. Many homeowners only consider their HVAC units if something starts to go wrong with the air. But your unit is exposed to the weather and other natural elements night and day, which can sometimes leave it vulnerable to infestation from critters.
If bugs find their way inside your HVAC system, they can crawl into your home undetected. Preventing pest infestation in your HVAC is essential to protecting your unit from damage and your home from unwanted guests. Here is our guide on how to keep bugs away from your HVAC unit from On Time Home Services.
Look for Leaks
If you notice any excess moisture around your unit, clear it away with an old rag. Make sure there is no standing water near your unit because it makes a perfect breeding ground for insects. If you suspect your unit is leaky, consider calling a licensed HVAC technician for a tune-up.
Clear Away Debris
Remove any leaves, twigs, dirt, or other debris that has built up on or around your unit. If vegetation grows around your unit, keep it carefully trimmed. These are all places where insects love to hide.
Prevent Tree Troubles
Make sure there are no tree branches hanging over or around your unit. Use a tree trimmer to keep all branches at least seven feet away. This will help to deter bugs and small animals who might spot your HVAC unit from their perch in the tree branches and start to get curious.
Seal Up Cracks
Use a caulk gun to seal up the area around your HVAC unit and air ducts. These make easy entry points for bugs. If you aren't feeling confident in your caulking abilities, don't be afraid to call a professional for some help.
Schedule Routine Maintenance
Sometimes even if you take preventative measures, pests can sneak inside your HVAC system. This is one of the many reasons it is so important to schedule regular HVAC maintenance. Schedule a seasonal tune-up with NATE-certified technicians so that they can examine all of the internal components in your system and get rid of any unwanted pests. (For more information about what to expect during an HVAC tune-up, here is our On Time Home Services checklist.)
Did these tips help you learn how to keep bugs away from your HVAC unit?
We hope by following our advice, you can keep your HVAC system and your home bug-free! If you need to remove existing pests from your system or schedule routine maintenance, give us a call at On Time Home Services. Our NATE-certified team of technicians will be happy to help you.
Are you looking for professional HVAC maintenance near Menifee, California? On Time Home Services has a team of NATE-certified and experienced HVAC technicians who are here to help! Give us a call at (949) 649-8777