HVAC Troubleshooting Guide
AIR CONDITIONING
Your air conditioning system is comprised of many parts that need to work together to provide cool clean air to all areas of your home. If any one of these parts is not working at peak performance, you may begin to suffer from a number of air conditioning problems. While these issues may not cause too much discomfort at first, over time, you will find that you can rely less and less on this essential system.
The team at On Time Home Services is fully trained and equipped to perform the highest quality air conditioning repair in a fast and professional manner. Here, we provide you with key information about many of the most common air conditioning problems that Southern Californian residents face each and every year.
INADEQUATE COOLING EVEN WHEN RUNNING YOUR SYSTEM AT FULL POWER
Despite how hot it gets outside, your AC unit should be generating powerful cooling while it is running. You might think that an increase in heat may reduce the relief that you feel, and unfortunately, many people simply put up with the substandard air that their systems produce. However, this is often the first sign that something is wrong with your AC, and allows you to arrange for the proper repairs that will have you feeling comfortable again.
Inadequate cooling can be caused by a variety of problems. If your refrigerant is running low, then your AC simply cannot remove the humidity and heat from the air in an effective manner. This can occur due to leaks in the lines within the unit, and only a proper inspection by a certified technician can identify the leak and replace the line. Refilling the refrigerant will only lead to the problem arising again, so call your local technicians at On Time Home Services to fix the problem for good.
The problem of inadequate cooling can be caused by something as simple as a faulty thermostat. This crucial device constantly monitors the air temperature and controls how hard your AC works in order to deliver the level of cooling that you require. Thermostats require calibration; however, if the thermostat needs replacing, your technician can install a new one for you.
UNEVEN COOLING IN DIFFERENT AREAS OF YOUR HOME
There is nothing worse than having inconsistent cooling in your home, and it can often mean that you are stuck in one place in order to feel comfortable. Uneven cooling is a very common problem, but diagnosing where the fault is located can be difficult. The services of a professional HVAC contractor is required in order to find the source of the issue in order to carry out repairs.
If you have an air conditioning system that features ductwork in the walls or ceiling space, then the likely culprit for this problem is a leaky duct. Unfortunately, you cannot control the safety of your ducts, and the tight, dark spaces in your walls and ceilings attract rodents even in the cleanest of homes. Your technician can quickly identify the location of any holes in order to make repairs so that the cool air can be carried adequately to all areas of your home.
There are a number of fans located inside your air conditioner that are responsible for moving air in and out of your home. As with any other part of your AC unit, these fans become dirty over time and the debris can block their proper function, requiring expert cleaning and even replacement. Other causes for a faulty fan may be that the fan belts are worn or damaged, or the motor that drives the fan may be underperforming. It is very important to have your technician see your fan and perform the appropriate air conditioning repair, otherwise, your AC may break down for good.
WARM AIR OR NO AIR COMING FROM THE UNIT
Your AC is supposed to deliver cool, refreshing air anytime it is switched on. However, many of our customers contact us because they are experiencing either warm air coming from the unit or even no air at all. This very common problem can be caused by many factors.
One of the most essential parts of your AC unit is the evaporator. This component contains a coil that houses the refrigerant, and as the warm, ambient air is delivered across the evaporator, the refrigerant absorbs the heat. The evaporator coil will freeze if the air is not delivered to the component properly —usually due to a faulty fan or motor or a dirty air filter — and condensation and ice will start to build up, leading to either warm air or no air at all being produced from the unit. Your technician will clean or replace the necessary parts in order to restore your evaporator back to good working order.
The technicians at On Time Home Services can also check your refrigerant levels. If your AC is working properly, you should never need to fill up your refrigerant, but low levels may also lead to a frozen evaporator coil. Or, if your coil or air filters are dirty, or your thermostat is faulty, we can quickly make the necessary repair or perform air conditioning maintenance.
THE CONDENSER IS NOT RUNNING
The condenser is the heart of your AC unit and is responsible for heat transfer. This cabinet is the outdoor portion of your AC system and houses the coil, compressor, and fans, and delivers hot air away from your home. If your condenser will not switch on, then the whole unit will not work, and only professional air conditioning repair will fix it.
A faulty condenser can be caused by a number of factors, which can make it complicated to fix. Often, if a condenser will not turn on at all, this is a sign of a larger problem such as the flow of electricity to the unit. If you have suffered a power surge, then you may need to flip the trip switch in order to return the power. However, professional attention to the source of the surge is required to prevent it from happening again.
Your AC unit may be controlled by a fuse, particularly if you live in an older home. Fuses have a finite life, so the replacement of the fuse that delivers electricity to the system will solve the problem. Our technicians can take care of this for you and also identify whether the unit itself is functioning properly so that you can remain safe in your home.
THE CONDENSER TURNS ON AND OFF DURING USE
While your AC is switched on, the condenser should be running at all times. If it is switching on and off during use, then this is a sign that something is wrong with the condenser. While you may feel some cooling power while the condenser is running, it is essential that you address this problem so that damage does not occur.
The condenser requires constant air movement in order to work, and with time, dirt, dust, debris, and grime will build up and impede proper function. In fact, this kind of dirt can cause the condenser to short circuit, which causes it to cut out. The only way to ensure that this build-up does not become a problem is to stick to a regular maintenance schedule, where your technician will completely clean the coils so that air can move freely.
If the problem is occurring due to electrical problems, low refrigerant levels or overheating, then it is essential that you call On Time Home Services immediately in order to prevent further damage from occurring. Complete replacement of your AC unit can be expensive, so taking care of your system regularly is the ultimate protection for your home and, more importantly, your budget.
YOUR ENERGY BILLS KEEP INCREASING
Even though your AC usage may not change from year to year, you may find that your energy bills are constantly on the rise. If this is occurring, then having a professional technician from On Time Home Services take a look at the unit may provide a way to save thousands of dollars in the long run.
All of the common air conditioning problems listed above can lead to your unit having to work harder to produce cool air. This increase in power usage is the main source of your increasing energy costs. Regular maintenance performed annually is the most ideal way to increase the efficiency of the unit — speak to your technician about arranging for scheduled tune-ups so that you can avoid any issues in the future.
---
HEATING
---
Has your heater stopped working? Does it sound like a complete breakdown is imminent? Before you call for heating repairs, check out this handy troubleshooting guide to learn more about what causes common home heating problems and what you can do to try and fix them.
CLOGGED AIR FILTERS
The problem: Air filters that are dirty and clogged are a common problem with heating systems. When this happens, the heater won't properly circulate heat, resulting in poor air quality, more wear and tear on your system, and higher energy costs.
The solution: Routine heating maintenance in can help you avoid this problem in the first place. Make sure you have your furnace filter changed regularly.
FURNACE GOES ON AND OFF
The problem: You definitely have a heating problem if your furnace continuously cycles on and off for only a few minutes at a time. This can create an uncomfortable home environment and lead to higher energy bills as your heating system works extra hard to try and maintain a comfortable temperature. There are many reasons why a furnace may short cycle, including improper sizing, thermostat malfunctions, a dirty flame sensor, or overheating due to restricted airflow.
The solution: First, check your air filter. If it's clogged, change it. Then check your supply and return vents. If they are closed, open them. If they are blocked (usually by things like furniture or curtains), move these obstructions so that they do not impede the flow of warm air through your home. If neither of those things are the issue, and you're experiencing a combination of high energy bills and cold spots throughout your home, call a licensed HVAC technician who can confirm whether your furnace is the wrong size for your home.
BROKEN THERMOSTAT
The problem: If the temperature your thermostat does not at all seem to match the temperature in your home, the thermostat may be broken. It also may be malfunctioning due to improper placement in your home (such as being placed too near to a window or a heat-generating appliance), causing it to prevent the furnace from running long enough to provide adequate heating.
The solution: While thermostats can be repaired or relocated, if your unit is old and is constantly experiencing issues, new heating system installation may be the more appropriate solution. Replacing your current unit may seem more expensive upfront, but the costs of repeat repairs can pile up in the long run.
HEATER MAKES TOO MUCH NOISE
The problem: Heaters make some small amount noise when they function normally, but if you hear anything unusual, such as a rattling or squeaking sound, it means you have a mechanical problem. This could mean anything from clogs to inadequate airflow.
The solution: Avoid inspecting your heating system yourself, as you can worsen the problem when you tinker around. Instead, call (949) 649-8777 for professional services right away.
---
If you live in Temecula or the surrounding areas and need air conditioning or heating service, contact On Time Home Services at your earliest convenience.
---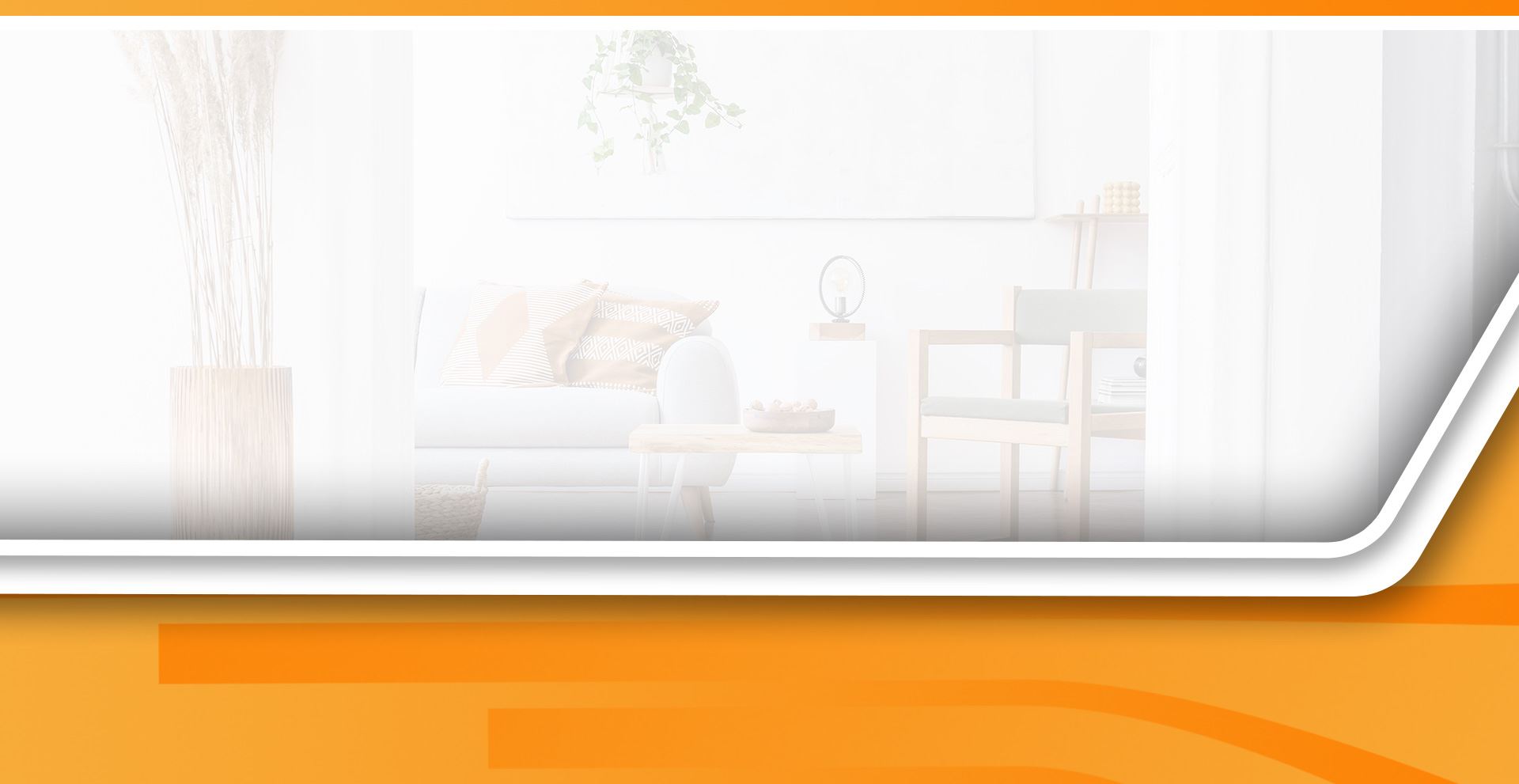 Why Choose On Time Home Services?
What Makes Us Different
Family Owned & Locally Operated

Upfront Pricing Given Before We Begin

Third Generation HVAC Technicians

Providing the Best Solutions for Your Home

20 Years of Industry Experience

100% Customer Satisfaction Guarantee
SEE WHAT THEY HAVE TO SAY ABOUT US
Our Customers Are Our Top Priority
"New HVAC"

We've had bad experiences with contractors and were understandably a little nervous hiring someone to install a new HVAC! ...

- Dan Peterson